Trustee Message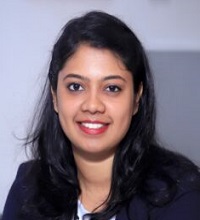 Ar. Swarali D. Sagare
Trustee, YSPM, Satara
INDIA is a country of Youths. Nation's real and sustainable growth is possible with technological advancement as well as development of its human resource and the role of engineers, managers is immensely pertinent. With globalization the role of students pursuing technical and professional education has become more demanding. Students should be able to perform in a larger environment and are expected to face challenges & find solutions in any given situation. The key to meet the demand for such quality budding professionals remains in providing holistic technical and professional education. Over the last decade, Yashoda Technical Campus has been offering best programmes in Pharmacy, engineering, management and is benchmarked with the leading educational institutions in the western Maharashtra.
Generous and committed College management has been regularly augmenting the academic and infrastructure facilities at the college to suite the present day requirements.
A cozy and well maintained campus provides good academic ambience. Well qualified & experienced faculty and committed staff of the college are eager to provide effective education to students. In addition to gaining academic knowledge and skills, opportunities are many for the students to groom and develop further. The Training & Placement cell is taking care of the development of personality and making the budding professionals the best outgoing material ready to serve the nation.
I extend my best regard for your future endeavors.