Departmental News of
E & TC Engineering (B. Tech)

: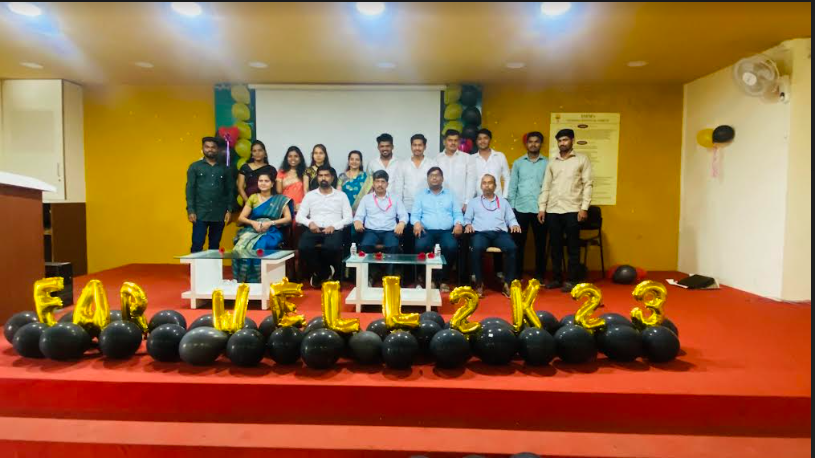 The farewell program was organized on July 7, 2023, by the student association of the Electronics and Telecommunication department under the guidance of Mr. Mane S.S. (ETCSA Faculty coordinator) and Dr. Itraj S.S. (Head of the department).
Ms. Aawruti Gurav conducted a welcome and introduction speech. Dr. Itraj S.S. HOD, Dept. of E & TC, addressed the students with inspiring words. He felt happy about the achievements and accomplishments of the students. He encouraged the students that the past must always be considered as a lesson with the optimistic view of looking ahead while taking up new projects, assignments, and challenges in their personal/professional life and wished them a happy life ahead with a bright career.
Ms. Anuradha Mane conducted a vote of thanks. Final-year students expressed their own experiences and memories. Games and cultural events are conducted for final-year students.
---
As a part of the Academic activity, We department of ETC of Yashoda Technical Campus, Faculty of Engineering Satara visited Technofour Electronics Pvt Ltd. Kasurdi, Pune on 31/05/2023. Our main objective of this visit is to encourage the students for doing industrial-based automation projects and get acquainted with an industrial environment.
Technofour Electronics Pvt. Ltd. (TEPL) is a leading manufacturer and exporter of Metal Detection Systems and Checkweigher Systems in India. With over 15,000 Metal Detection Systems and 4,500 Checkweigher Systems installed and operating successfully in various Pharmaceutical, Food, Soap, FMCG & Chemical Industries across India and around the globe.
---